Posted on January 31, 2017 by hchamber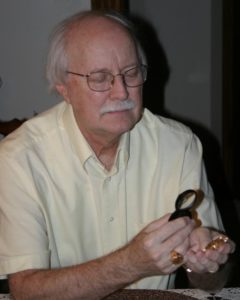 The 2017 Henderson Home Show is quickly approaching, so mark your calendars for Saturday, February 25, from 9:00 a.m. to 2:00 p.m. This year the Home Show will be held in the Heartland High School new gym.
One new activity will be added this year in the afternoon as Tom Bassett presents on antique appraisals from 12-2pm.  Those in attendance are welcome to bring one item for Bassett to appraise for free during his presentation.
Basset is a native of Hastings, Nebraska and Graduate of Nebraska Wesleyan, with a Master's degree from UNL.  He conducts appraisals for a number of banks and law firms as well as teaches classes at Southeast Community College entitled "Buying and Selling Antiques" and Buying and Selling Coins.  He is a past president of the Lincoln Coin Club, the Nebraska Numismatic Association and several track and field organizations at both Nebraska Wesleyan and UNL.  He is also a member of the Executive Club and is a longtime member of the New England Appraisers Association.  In 1983, he conducted what is likely the largest antique appraisal in the history of Nebraska when he appraised Pioneer Village in Minden.
The list of vendors registered for the Home Show continues to grow, with more vendors registering each day. You can anticipate seeing:
Balabans
Bethesda Preschool
Critel Enterprises LLC
Cornerstone Bank
Dale Reetz Lawn Sprinklers
EasyLawn Inc.
Farm Bureau Financial Services
Friesen Landscaping
Heartland Schools
Henderson Chamber
Henderson Community COOP
Henderson Community Foundation
Henderson Heating & Air/York Heating & Air
Henderson Health Care
Henderson State Bank
Heritage Park
Heritage Realtors
Husker Crop Solutions
J-Tech Construction
KEEP Collective
Lacey's Travel
Mainstay Communications
Monat Global – Emily Brown
Pampered Chef – Christina Dose
Perennial Public Power District
Plexus – Molly Thieszen
Rodan + Fields – Tammy Ott
Teckmeyer Financial
Usborne Books – Sarah Nunnenkamp
Various types of food will also be available for purchase throughout the day. From 7:30-9:00 a.m. there will be an all you can eat pancake feed put on by the Henderson Child Development Center, in the cafeteria for a freewill donation. There will be a variety of items for sale for lunch provided by PERKS and Henderson FoodMart and the Jr. Auxiliary will be selling homemade ice cream.
If you have any questions concerning the Home Show or would like to have a booth, contact the Henderson Chamber at (402) 723-4228 or hchamber@mainstaycomm.net. A late fee will be charged to vendors registering after Friday, February 10, so contact the Chamber as soon as possible.